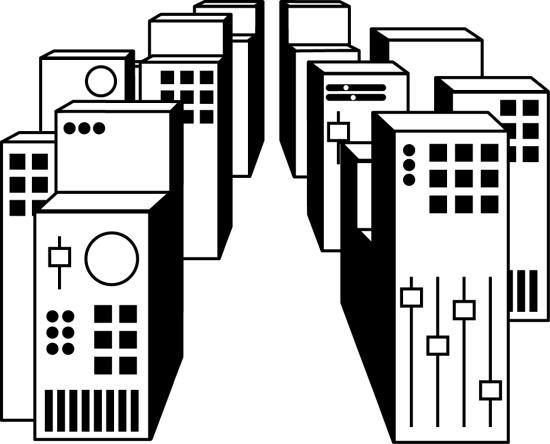 The Urban Field Speakers Series, now in its sixth season, centres on the role of art in transforming the experience of the city. Through lectures, audio-visual presentations and discussions, it explores how creative practices can help improve the quality of urban life and planning in Toronto and around the world. This series of monthly events brings together an array of international and local participants, including artists, architects, curators, designers and scholars, who are working at the intersections of technology, communications and aesthetics. Reflecting a broad range of perspectives and practices, the events build upon each other to inspire dialogue on the role of the city in art, and art in the city.
Alfredo Jaar
Rafael Goldchain, moderator
January 20, 2011 at 7:30 PM
The internationally renowned artist speaks about the challenges of creating memorials to the victims of state terrorism, with specific reference to his recent commission for the Museum of Memory and Human Rights in his native Chile. Moderated by photographer Rafael Goldchain. Presented by Prefix and Latin American-Canadian Art Projects (LACAP).
Marysia Lewandowska
Leslie Korrick, moderator
March 3, 2011 at 7:30 PM
The London-based artist speaks about the Enthusiasts Archive, her collaborative project (with Neil Cummings) that researched, salvaged and archived the artifacts of the factory workers' film clubs of Communist Poland. Moderated by Leslie Korrick, an associate professor at York University. Presented by Prefix and Pleasure Dome.
Scott McLeod
March 4, 2011, at 7:00 PM
Enthusiasmic, a programme of films from the Enthusiasts Archive, curated by Scott McLeod and screened at Cinecyle, 129 Spadina Avenue (down the lane). Presented by Prefix and Pleasure Dome.
Rabih Mroué
Elle Flanders, moderator
April 5, 2011 at 7:30 PM
The Lebanese artist presents his critically acclaimed performance The Inhabitants of Images in which he reflects o nthe photographic interventions used for political propaganda on the streets of Beirut. Presented by Prefix in association with the Leonard and Bina Ellen Art Gallery.
Alex Sainsbury and
Margaret Zeidler
April 7, 2011 at 7:30 PM
The founding director of Raven Row, a new non-profit contemporary art exhibition centre housed in a restored historic building in London, in conversation with the founder and president of Urbanspace Property Group in Toronto.
Nato Thompson
Amish Morrell, moderator
June 9, 2011 at 7:30 PM
The chief curator of Creative Time in New York speaks about his recent art and activist projects such as Experimental Geography, a travelling exhibition that explores humanity's engagement with the earth's surface. Moderated by Amish Morrell, writer, curator and the editor of C Magazine.
Admission Fees
Series Passes
$25 Prefix Photo Subscribers, Students & Seniors
$40 Regular
Single Events
$7 Prefix Photo Subscribers, Students & Seniors
$10 Regular
Screening (not included with Series Pass)
$5 Series Pass holders,Prefix Photo Subscribers, Students & Seniors
$8 Regular
Series passes are available in advance or at the door. Tickets to single events are available only at the door, with ticket sales beginning thirty minutes in advance of the event. Seating is limited and guaranteed to sell out, so be sure to arrive early.
For purchases, press or other inquiries, please contact Tamara Toledo, Public Programs Manager, at:
Prefix Intitute of Contemporary Art
401 Richmond Street West, Suite 124
Toronto, Ontario
Canada M5V 3A8
T 416.591.0357
F 416.591.0358
E info@prefix.ca
http://www.prefix.ca/
Prefix Institute of Contemporary Art is a registered charitable organization that fosters the appreciation and understanding of contemporary photography, media and digital arts through exhibitions, publications and related activities. For the presentation of the Urban Field Speakers Series, Prefix gratefully acknowledges the support of its staff, volunteers and patrons, as well as its Official Catering Sponsor à la Carte Kitchen and its Official Hotel Sponsor the Sutton Place Hotel. Prefix also acknowledges the assistance of the Toronto Arts Council, the Ontario Arts Council and the Canada Council for the Arts.