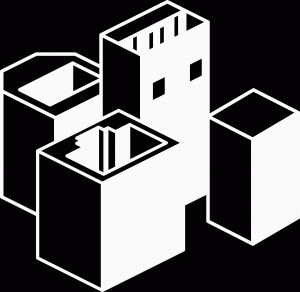 Prefix Institute of Contemporary Art is proud to present the fifth season of the Urban Field Speakers Series.
Andreas Fogarasi
Vid Ingelevics, moderator
January 21, 2010 at 7:30 PM
Andreas Fogarasi, the Golden Lion–winning artist and co-editor of the urban research journal Dérive, discusses his work on models of urban representation with an emphasis on the possibilities and impossibilities of representing places. The event is moderated by Vid Ingelevics, artist, writer, curator and associate professor at Ryerson University, and is presented by Prefix in association with the Art Gallery of Windsor.
Jackie Sumell
Betty Julian, moderator
February 9, 2010 at 7:30 PM
The New Orleans–based artist and activist discusses The House that Herman Built, her longtime collaborative project with former Black Panther and current Louisiana Penitentiary inmate, Herman Wallace. Moderated by Betty Julian, independent curator and an adjunct professor at the Ontario College of Art and Design.
Presented by Prefix and Wedge Curatorial Projects in association with the Leonard and Bina Ellen Art Gallery.
Alessandro Petti
Sara Graham, moderator
March 11, 2010 at 7:30 PM
The artist, architect and professor at Bard / Al-Quds University speaks about Decolonzing Architecture, a collaborative research project that explores the problems and potentiality associated with the reuse of Israeli colonial architecture after Israeli occupation and settlers' evacuations. Moderated by visual artist Sara Graham.
Ou Ning
Adrian Blackwell, moderator
April 8, 2010 at 7:30 PM
The multidisciplinary cultural practitioner speaks about his urban research projects, including his role as Chief Curator of the 2009 Shenzhen and Hong Kong Bi-City Biennale of Urbanism and Architecture. Moderated by Adrian Blackwell, artist, urban designer and an assistant professor of architecture at the Univesity of Toronto.
Presented by Prefix in association with the Canadian Centre for Architecture.
Saskia Sassen
Ute Lehrer, moderator
April 29, 2010 at 7:30 PM
The noted professor of sociology at Columbia University speaks on the global city, emerging networked technologies and changes within liberal states. Moderated by Ute Lehrer, an associate professor and Graduate Program Director at York University.
Admission Fees
Series Passes
$20 Prefix Photo Subscribers, Students & Seniors
$30 Regular
Single Events
$7 Prefix Photo Subscribers, Students & Seniors
$10 Regular
Series passes are available in advance or at the door. Tickets to single events are available only at the door, with ticket sales beginning thirty minutes in advance of the event. Seating is limited and guaranteed to sell out, so be sure to arrive early.
The Urban Field Speakers Series centres on the role of art in transforming the experience of the city. Through lectures, audio-visual presentations and discussions, it explores how creative practices can help improve the quality of urban life and planning in Toronto and around the world. This series of monthly events brings together an array of international and local participants, including artists, architects, curators, designers and scholars, who are working at the intersections of technology, communications and aesthetics. Reflecting a broad range of perspectives and practices, the events build upon each other to inspire dialogue on the role of the city in art, and art in the city.
For purchases, press or other inquiries, please contact Tamara Toledo, Public Programs Manager, at:
Prefix Institute of Contemporary Art
401 Richmond Street West, Suite 124
Toronto, Ontario
Canada M5V 3A8
T 416.591.0357
F 416.591.0358
E info@prefix.ca
Prefix Institute of Contemporary Art is a registered charitable organization that fosters the appreciation and understanding of contemporary photography, media and digital arts through exhibitions, publications and related activities. For the presentation of the Urban Field Speakers Series, Prefix gratefully acknowledges the support of its staff, volunteers and patrons, as well as its Official Catering Sponsor à la Carte Kitchen and its Official Hotel Sponsor the Sutton Place Hotel. Prefix also acknowledges the assistance of the Toronto Arts Council and the Ontario Arts Council.